I want to go fish Lake Erie for...
It's Lake Erie FALL BRAWL Walleye Fishing Time!
First Place Prize Value: $125,000
Second Place Prize Value: $110,000
EVERY 2022 ENTRY has the opportunity to WIN a Chevy Silverado 1500 LTD Custom!
ONLY $35 to Enter –

Click HERE TO ENTER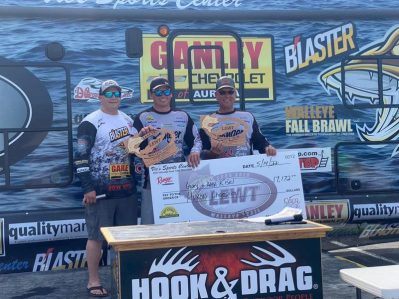 Finally, Mother Nature created a week worth of favorable weather for a LEWT event. Anglers set off the week of pre-fishing with warm temps, south winds, and hungry post spawn Lake Erie walleye. As the unusual spring continues, anglers are seeing greater number of walleyes east of normal patterns. Many anglers are targeting walleye as far as Cleveland and they have been catching big fish filled with shad.
Huron always seems to produce big bags of fish and the stable weather and calm seas only increased the anticipation for this year's Lakewood Products Huron Event.
As Saturday arrived, anglers were met with slow rollers and distant isolated storms off in the distance. After send-off anglers were instructed to seek shelter if needed, but no reports of storms were heard and Huron barely saw a drop of rain all day.
The first flight of the 91-boat field sent off at 6:30 am following the national anthem and some last-minute rule reminders. Flight 2 followed at 7:00 am officially making Huron the LEWT's biggest stand-alone event in history.
Lake Erie Fishing Charter Spotlight
Fish and Fowl Adventures, located at Spitzer Riverside Marina in Lorain Ohio, provides seasonal daily Lake Erie fishing charters for Walleye or Yellow Perch as well as guided duck hunting trips.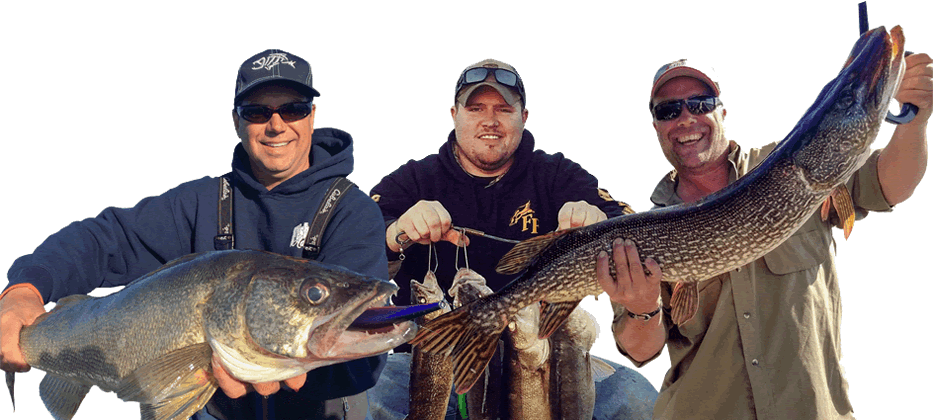 Three(3) 30′ Lake Erie fishing boats
All boats feature a heated cabin
Each boat has a private bathroom
We can accommodate up to 18 anglers
Book Your Fall Brawl Walleye Charter with Fish & Fowl Adventures
2022 First Place: 2022 Ranger 622FS Fisherman, fully loaded & powered by a Mercury 400 Four Stroke & Mercury Kicker. Valued at over $125,000
2022 Second Place: 2022 Ranger 621FS Fisherman, fully loaded & powered by a Mercury 350 Four Stroke & Mercury Kicker. Valued at over $115,000